Buttons
The Lesbian Herstory Archives' 2,286-piece catalogued collection of buttons and pins spans from 1973 to the present.
These objects provide insight into the diverse, witty, fierce, layered, thoughtful expression of the political, social, sexual, artistic creativity and contributions of Lesbians and their queer peers across culture, language and persuasion. This collection contains donations of wearable ephemera from Pride events; Lesbian organizations; Feminist political/activist campaigns; art installations; independent, Lesbian-owned businesses; film; TV; and literature.
The process of organizing, cataloguing, digitizing, protecting and providing access to this collection has involved the work of many interns and volunteers over the past ten years.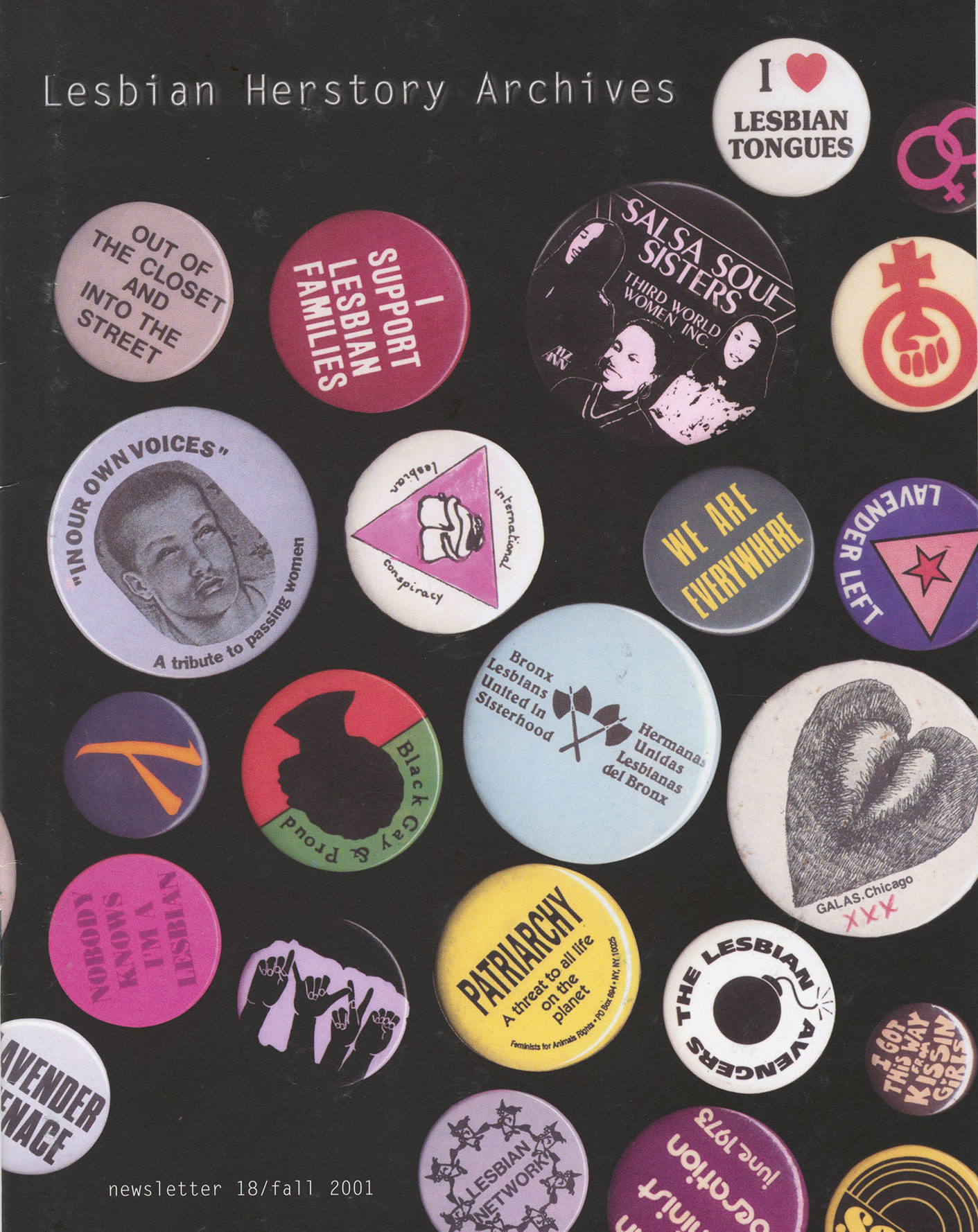 ---