Volunteer
The Archives carry on thanks to your donations and volunteering.
Becoming a Volunteer
NOTE: Starting in November 2022 we will be hosting limited open volunteer hours for new volunteers to join us in work of organizing/cataloguing our collection. Please check our calendar starting that month to view the hours.
—
Since its beginning, the Archives has always been completely managed and staffed by volunteers from the Lesbian community. We have never had any paid staff and have relied solely on volunteers to process all materials, raise all necessary funds, and literally keep the doors open.
One of our principles is that the people doing the work of the Archives should make decisions about the Archives. To that end, a Coordinating Committee manages the Archives. As the Archives grew from its start in the back room of an Upper West Side Manhattan apartment to its present location in a townhouse in Park Slope, Brooklyn, the concept of the three original coordinators grew to a larger core group of coordinators. Presently there are about ten women who form the Coordinating Committee.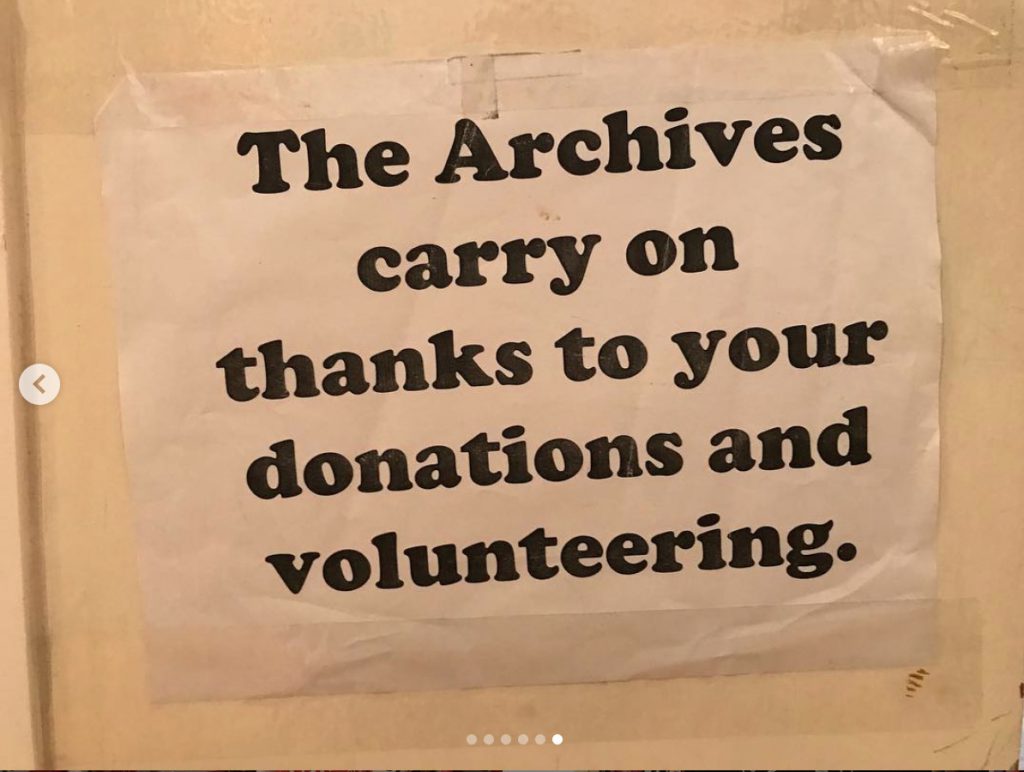 ---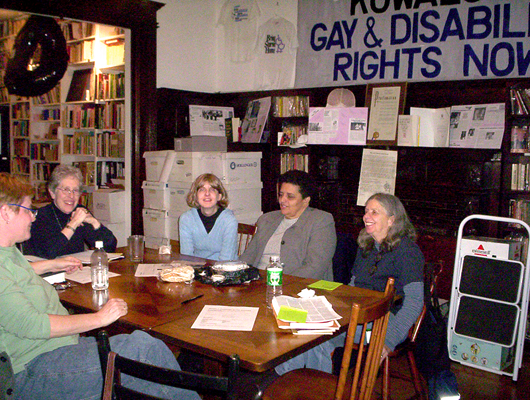 Those women on the Coordinating Committee have each taken on a specific area of responsibility to ensure that the Archives continues to run as smoothly as possible. Coordinators meet every three weeks to discuss and make decisions on policy, planning, fundraising, arranging special events, fulfilling speaking requests, and producing our newsletter. Several other past coordinators continue in various degrees to contribute their time and skills from their relocations around the country and the world. Any volunteer who has been participating in the Archives long enough to be familiar with its collections and policies, and who is willing to take responsibility for its functioning and continuation, can join the Coordinating Committee.
Volunteers and interns, as well as coordinators, staff the Archives several days and evenings each week, keeping the Archives open for researchers and visitors. We all do the day-to-day work of keeping the Archives functioning: filing, cataloguing, clipping newspaper articles and magazines, responding to research requests and reference questions, arranging and giving tours, processing special collections, and the myriad of other tasks that arise from day to day. And, any volunteer, at any time, may take on a responsibility or special project that interests them. This can range from filing to gardening or repair work. It can be a one-day project or one that goes on for months.
Our calendar shows the times we are open (when you can volunteer), as well as special workdays each month—days when we concentrate on specific projects. For instance, the Book Project Workday met once per month for over five years. With a dedicated core group of seven women plus additional women who participated on an occasional basis, we processed and catalogued the Archives' 11,000 books. We now have a Special Collections workday with the goal of completely processing all of our Special Collections and creating finding aids for all of them as well. We also have a General Workday during which we take on specific short-term projects, for example, reorganizing and storing our Special Collections in addition to general filing and data entry.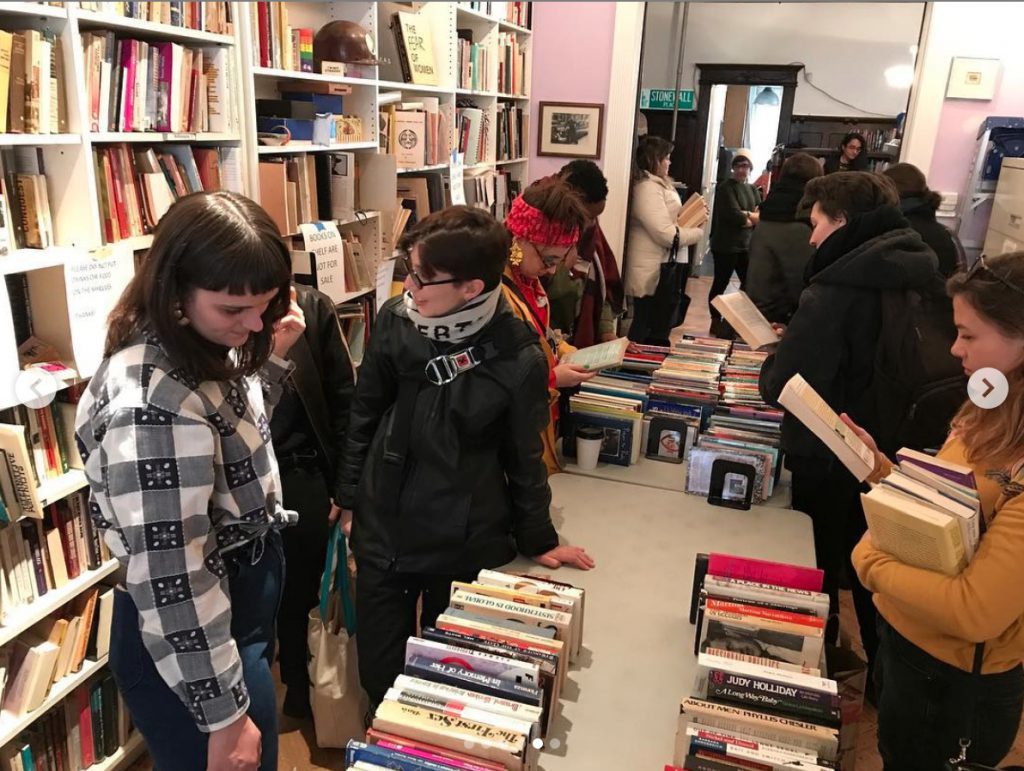 Currently there is a group that meets on Thursday evenings from 5:00 to 8:30 to process unpublished papers and work on other projects as well, as assigned during volunteer orientation with coordinators. We always need and welcome new women to our growing group of Archives volunteers. Volunteer nights are a great way to meet others in the community, discuss community events and issues, and learn more about our herstory. The odds are that you will have an enjoyable time working with other Lesbians on interesting projects such as reviewing Lesbian videos, organizing photos, and getting to know firsthand the various collections in the Archives. You can call us for more information at 718-768-3953. We'll get back to you to as soon as possible and discuss how you can contribute to the Archives' ongoing work.