Our First Blog Post on our New Website!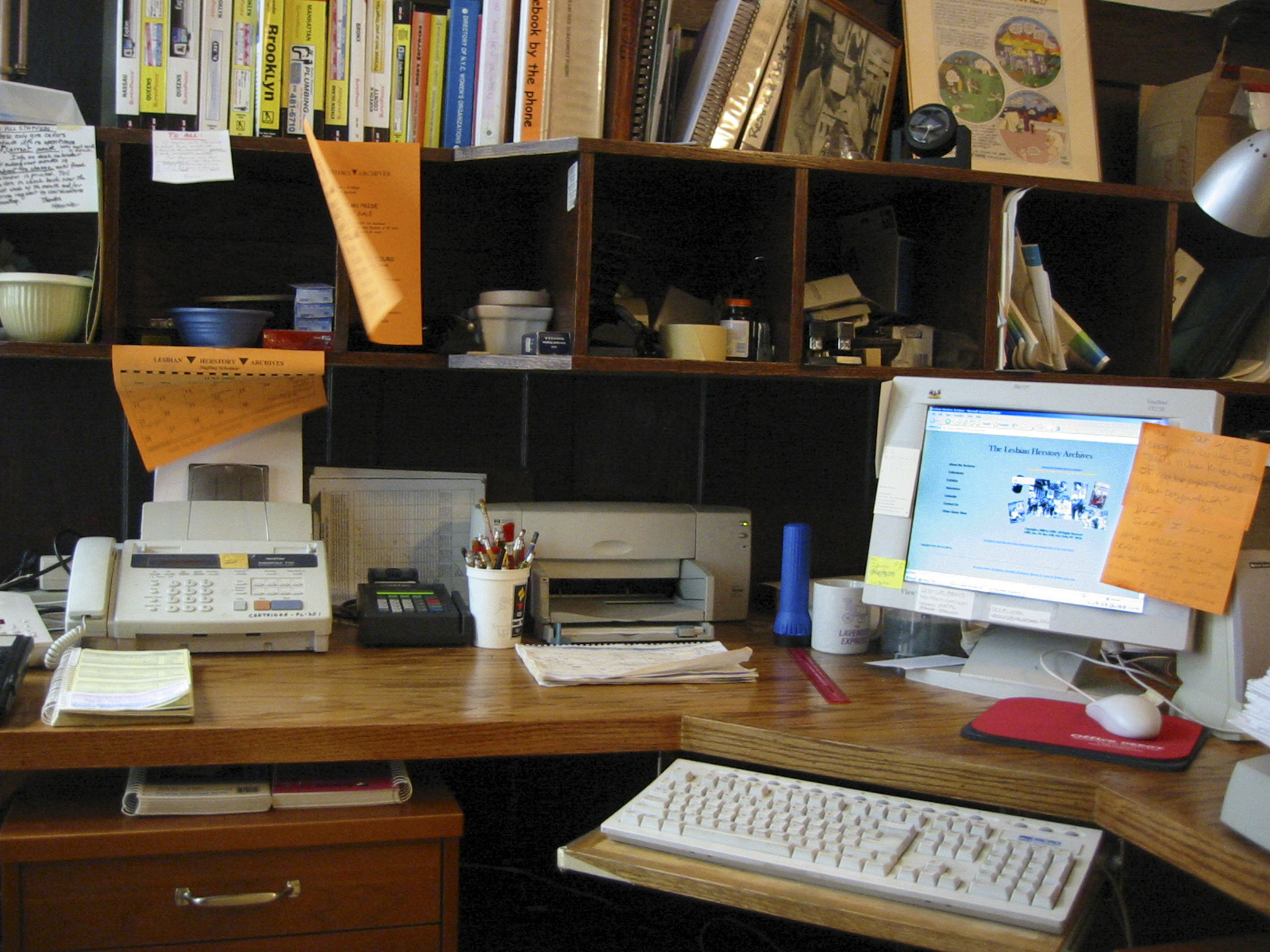 Thank you Joan for our first blog post, we are so excited to announce our new website!
Welcome to LHA's new website. I write you from 23,000 miles away, if you are in New York, but of course, you like me could be anywhere. The archives as long as I have known it has been a bridge of endless span, of times, of bodies, of geographies, of differences. Now, almost 80, I marvel at how the generosity of so many keep the archives flourishing. And how more than ever, I feel its importance. Not because of Lesbian invisibility as some fear but just the opposite, because it is a site of celebration of lesbian and queer plentitude , of our stubborn presences, of our historical struggles, not just in an American context but world- wide. The archives is a flourishing project, kept alive by renewing generations of progressive collective passions, the life that goes on beneath the gaze of mean-spirited national powers.
One archival portrait. A very hot summer in 2000 perhaps. I am working in the basement with two volunteers, Chelsea and Rusty, two trans women who live around the corner from the archives. Their home becomes a safe place for street trans people. We are sweating together, going through boxes of papers whose content needs to be sorted into our subject files headings. We laugh under the low voltage light, only a crazy dedication could keep us in that basement we say, but it did.
I write this entry in an unsure time, I write from the "dangerous edge of things" as Robert Browning said, and this is exactly what the archives allows us to do in all the ways we can find, span our separations and make contact, enlarging history.
---
One response to "Our First Blog Post on our New Website!"