Art and Research Projects About or Inspired by the Lesbian Herstory Archives (not a complete list)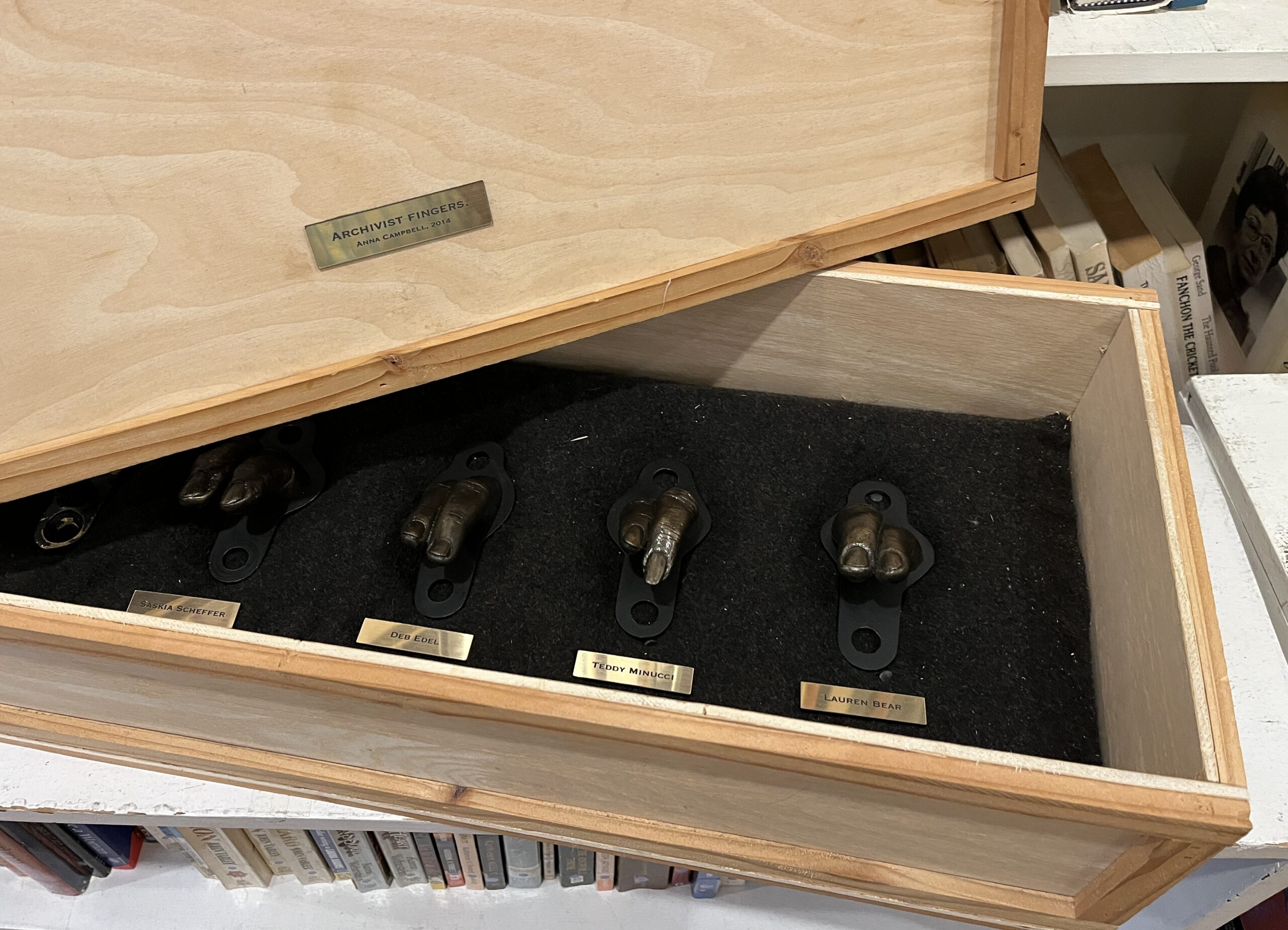 The Lesbian Herstory Archives houses an extraordinary amount of materials related to Lesbian life and identities. For nearly 50 years, people from around the country and the world have visited us and spent time with our collection for many different reasons. In that time, the Archives itself has also been a source of fascination and inspiration for countless scholars and artists.
From books to sculptures to comedic parodies, below (in date order, from earliest to most recent), is a listing of original scholarly and creative work that makes use of LHA or its materials as a significant aspect of or inspiration for the work. This list is not complete and may be updated over time.
Where possible, links go directly to the work mentioned, but in some cases go to documentation of the work. If you experience difficulty locating any of these materials, please reach out to us.
Note: This bibliography does not include news articles, or radio/television programs about the Archives, only original scholarship and creative work.
After you've read the list thoroughly, if you notice that we're missing something, please post a note in the comments or send us an email.
If you're interested in making work about the Archives, we strongly encourage you to first spend time with the collection itself and the materials below in order to understand what has already been done.
We receive frequent requests from artists and researchers to support their projects in various ways. As an all-volunteer organization, with a very large collection that's always in need of our attention, our capacity to support such projects is extremely limited. Many of the most common questions can be answered by taking the time to review existing materials and getting to know the collection by attending our open hours.
Books / Anthologies / Journal Issues
Articles / Essays / Book Chapters / Theses / Dissertations
Zines
Visual Art, Photo & Image-Based Exhibitions / Projects / Works
Films
Plays
---